This past week, the trial of former Humboldt County Sheriff's Deputy Jason Daniels began. Daniels stands accused of raping two Southern Humboldt women, on two separate occasions, months apart, while in uniform and on duty. You'd think a crime like this: an on-duty cop, in a small rural community, using his badge, his gun, and his nightstick, to sexually assault innocent local women, repeatedly, for his own sexual gratification, would shock the community. You'd think we'd be horrified.
Really, how would you feel, if you knew that this kind of "public servant" was "protecting" your wife, daughter, sister and mother? How would you feel knowing that your tax dollars paid his salary, pension and benefits package? Are you cool with that?
Now ask yourself this: How many women, having been raped by an on-duty cop, an authority figure representing the government, would have the courage to report the crime? Of them, how many would be willing to endure the additional trauma and humiliation of having her body inspected for evidence, answering endless questions about all aspects of her private life, and then testifying again and again, and again, only to face a rigorous cross-examination by a skilled adversarial attorney? One in ten? One in a hundred? How many local women did this guy really rape, before he was finally relieved of duty? Was he a "bad apple" or "just one of the boys?"
Again, why are people around here not outraged about this, and demanding answers to these questions.  If some county official had inadvertently stepped onto someone's private property without a search warrant, you can be sure that we'd read about it in the papers and hear about it on the radio for weeks, but somehow this story got overlooked. The sad truth about Southern Humboldt is that the vast majority of people around here are too wrapped-up in their own crimes to worry, or care, about anyone else.
People overlook a lot of serious police abuse down here in Southern Humboldt, so long as the cops abuse the right people. In fact, the community strongly encourages cops to abuse people around here. Garberville merchants constantly call the Sheriff's Department because they don't like the looks of people, or because people stand together in a group talking on the sidewalk, but mainly because they don't want to see poor people hanging around town. If you read the SoHum Sheriff's log, usually half of the calls from Garberville revolve around "unwanted persons" and reference no crime whatsoever.
In fact, the Humboldt County Sheriff's Department has been given a mandate, and special funding to abuse poor people in Southern Humboldt, whether they have committed a crime or not. That mandate came from 2nd District Supervisor Estelle Fennell herself. I remember it well. Supervisor Fennell and Humboldt County Sheriff Mike Downey both came to SoHum to address public outrage over the fact that it took eight hours for the Sheriff to respond to a burglary at a Redway headshop. Even though the cops nabbed a Fortuna kid with the stolen bongs, people lined up at this public meeting to complain about homeless people being poor in public.
Sheriff Downey explained that people have rights, and that he can't just arrest people without probable cause. In response, Supervisor Fennell told Sheriff Downey, in front of a crowd of people at the Redway Elementary School, that she wanted to see more Sheriff patrols in Southern Humboldt, and she told Sheriff Mike Downey to "Go ahead and arrest people. Nobody is going to complain." Then she launched her campaign for Measure Z, a regressive sales tax that unfairly burdens the poor, to pay the costs of bringing more Deputies to Southern Humboldt, including Deputy Jason Daniels.
Since then, we've seen an explosion in police violence against the homeless here in SoHum. Deputies have had a field-day, beating, tazing, pepper-spraying and apparently raping poor and homeless people ever since, and just as Supervisor Fennell predicted, no one complained. In fact, local people have gotten in on the action. A local vigilante group called "The Town Patrol" now harass, threaten and terrorize homeless people with impunity, and help Sheriff's Deputies target their victims.
Dead bodies turn-up around here about once a month, but no one complains. No one complains that the Sheriff barely investigates these murders. No one complains that the murderers remain at large, and no one around here would complain if Deputy Jason Daniels raped a thousand women in Southern Humboldt, so long as they were all poor and homeless. That's the kind of people we are down here.
SoHum is dominated by greedy, heartless, drug dealers who work in concert with corrupt cops all over this country to destroy communities and spread poverty. They call it the "War on Drugs," but it's always waged against the poor. Here in SoHum we see it clearly, starkly and ironically, where we now have hundreds of millionaire drug kingpins, running illegal operations so massive they can be seen from space, but the cops spend most of their time harassing and abusing poor people who have committed no crime, and have nowhere to go.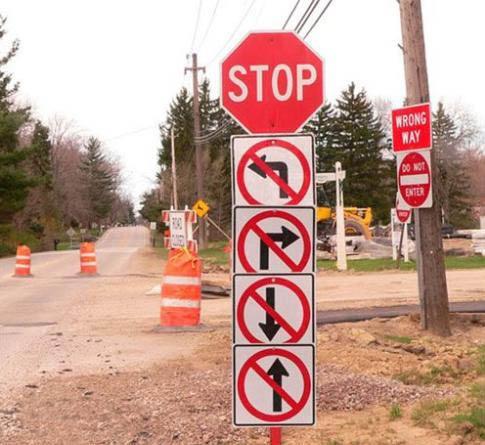 It's sickening and it's shameful, but that's the truth about Southern Humboldt. The trial of former Humboldt County Sheriff's Deputy Jason Daniels continues, but the real monster remains at large, and it just reelected Estelle Fennell as 2nd District Supervisor.